It's not available in stores yet, but you can still play Ars Victor... and win $500 in cash prizes doing it!
This Labor Day Weekend (Aug 30 - Sept 1) we will be running our $500 Cash Prize Tournament at the Gateway 2013 game convention in Los Angeles. There's no entry fee, and no purchase required -- just watch the Video Tutorial and grab a game!
Register @ Strategicon >>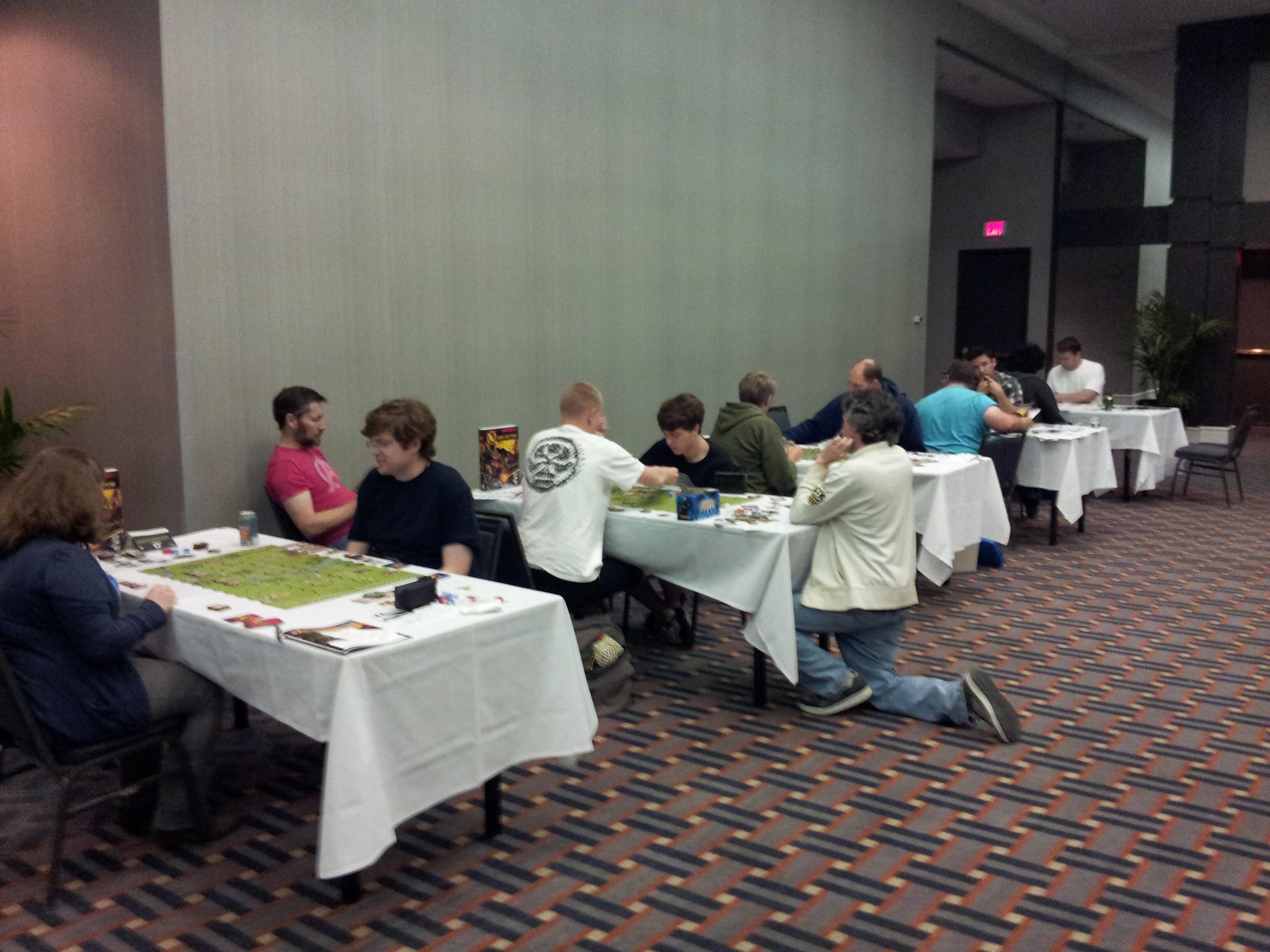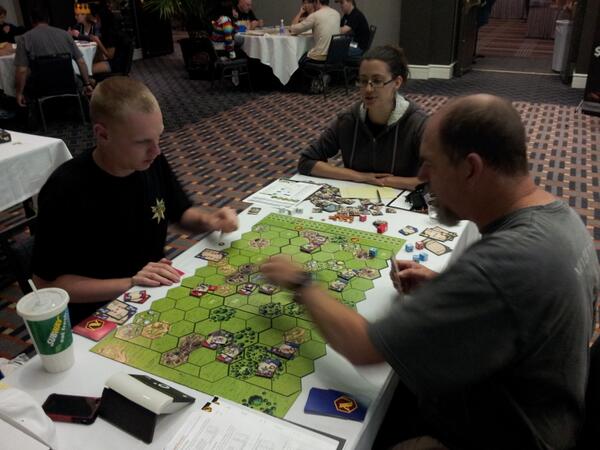 Read more to see how the tournament is run, and how to participate!
Sign Me Up!
How do you get involved in this? It's easy!
Show up at Planet Ars Victor in the Grand Ballroom
There are a bunch of scheduled times for Ars Victor, but you can come by any time and grab a game! If there's no one there, new players can grab a game against one of our referees.
Tournament Structure
PREPARE TO QUALIFY
Open Play
Starting at 5PM on Friday, Open Play begins on Planet Ars Victor! The last open play matches must start no later than 11 AM on Sunday.
We structure the tournament to encourage as many games as possible during the two-day open play period. Every game you play helps you qualify for the finals -- even ones you lose! Here's how players are ranked:
By total games won
Ties broken by total games played
Ties broken by total glory from won games
Here's what the leaderboards looked like from past tournaments: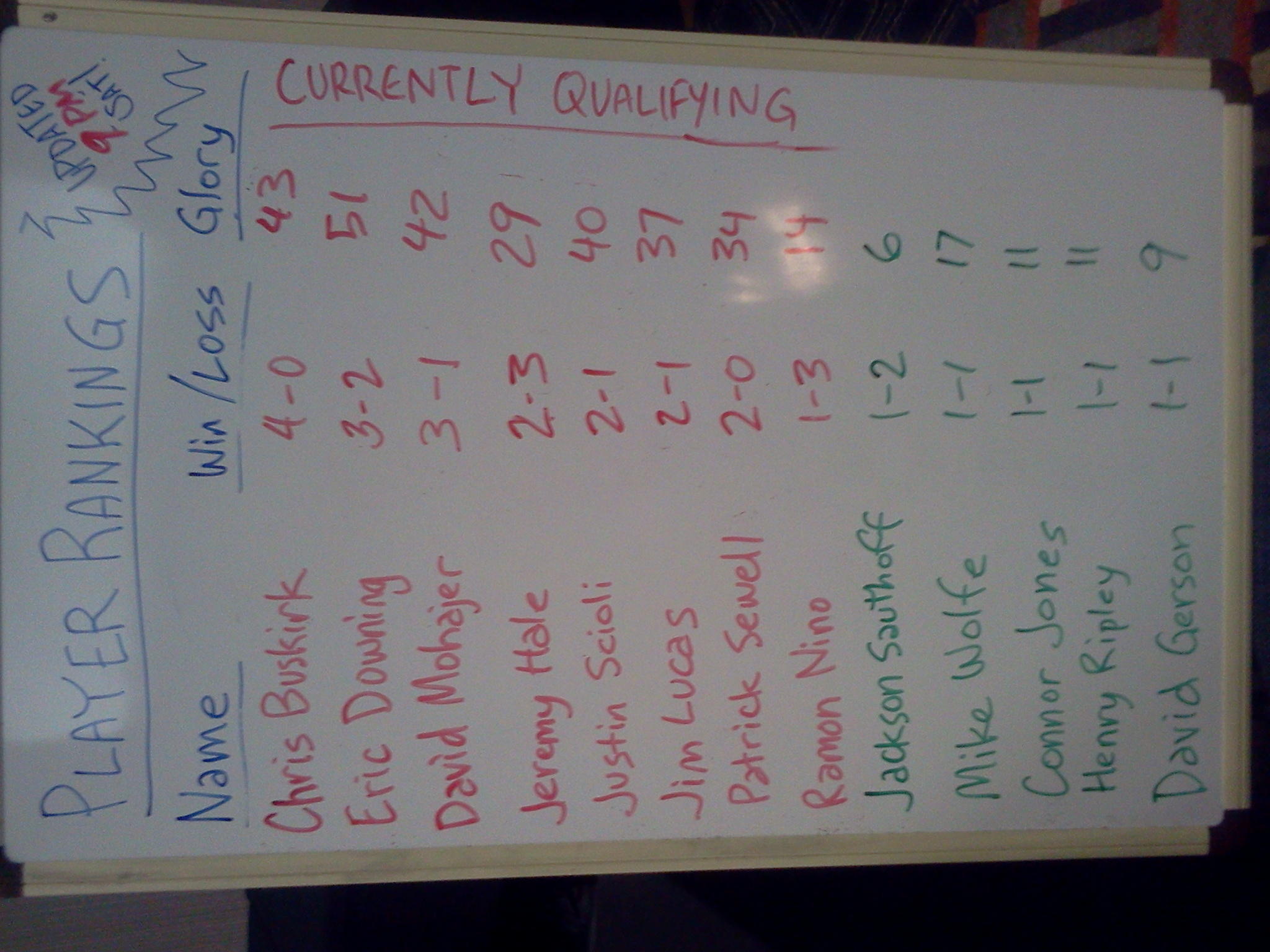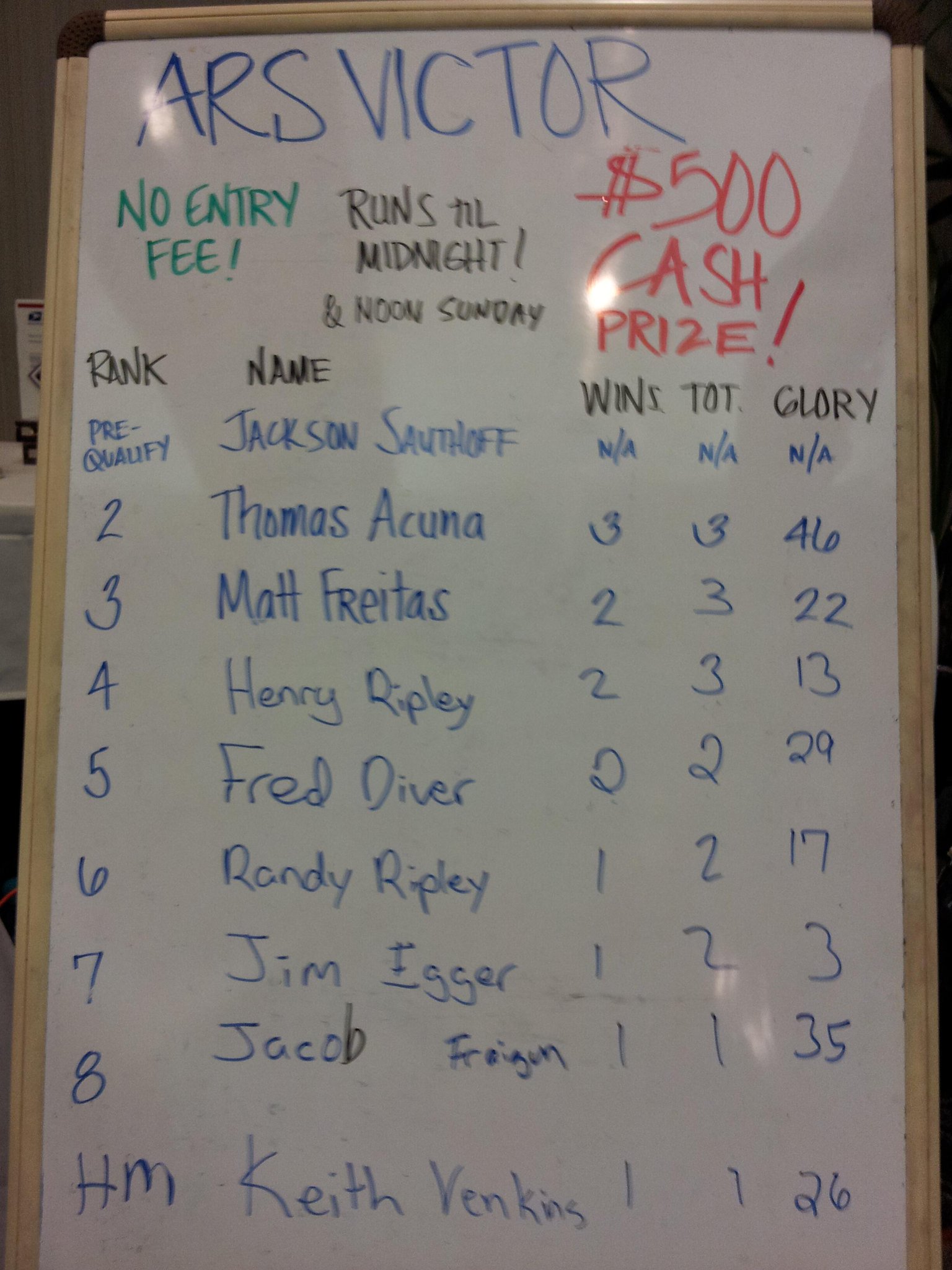 The only restriction is that any two given players may only have a single ranked match. You can play each other as much as you want, but only the first game you play together counts towards the rankings.
THERE CAN BE ONLY ONE
Playoffs
Throughout the tourney, we'll be constantly updating the leaderboard. You'll always know how close you are to the prize.
On Sunday at 2PM, those top players compete in the single-elimination playoffs. Previous tournaments have taken the top 8 players; it may be expanded to 16 at our discretion. The brackets will be seeded according to the following diagrams:
Here's what the final brackets looked like in the last two playoffs: